Greentronics
La Greentronics S.r.l. è un'azienda a carattere fortemente innovativo operante nel settore dell'elettronica di potenza.
Forte del comprovato know-how ventennale del reparto progettazione e R&D, è in grado di fornire soluzioni standard e custom nei seguenti macrosettori:
Automazione industriale

Building automation

Ferroviario

Lighting

Efficienza energetica

Rinnovabili

Farming electronics
Essendo caratterizzata da un orientamento spiccatamente progettuale, la Greentronics S.r.l. si struttura in maniera estremamente versatile ed efficiente sia dal lato della capacità produttiva che contemporaneamente da quello della flessibilità nella soddisfazione del cliente.
Sulla base di questi presupposti, la Greentronics S.r.l. si propone di fornire al cliente soluzioni altamente competitive rispetto allo standard di mercato in termini di efficienza, funzionalità, integrabilità e costo.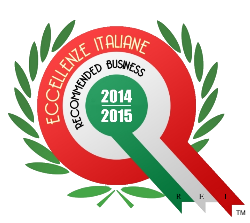 "Let's not pretend that things will change if we keep on doing them in the same way. The crisis is the best blessing that can happen to people and countries, because crisis brings progress.
Creativity is born from the distress, just like the day is born form the dark night. It's in crisis that inventiveness is born, as well as discoveries made and big strategies.Whoever overcomes a crisis, overcomes himself, without being overcome. Whoever blames his failure on a crisis, violents his own talent and is more interested in problems than in solutions.
Incompetence is the true crisis. The greatest problem with people and nations is the laziness with which they attempt to find the solutions to their problems.Without crisis there are no challenges, without challenges life is a routine, a slow agony. Without crisis there is no merit. It is in the crisis where the best of each other rise up, without crisis any wind is a tender caress. To speak about a crisis may promote it. Not to speak about it perpetuates conformism. Let us work hard instead.
Get it over with the only crises threatening, that is the tragedy of not wanting to fight for it"
Albert Einstein