CURRENT AVAILABLE JOB POSITIONS
Our innovative company is looking for proactive and dynamic commercial agents with willingness and a strong propensity to sell, expert in the electrical sector but not so much technical.
They have not to limit themselves, either in extending their commercial relationships or in realizing more and more interesting earnings. They will have to deal with the sale of our energy products, some of them defined by different authorities' publications "The Best and most interesting Energy Efficiency Solutions in the market".
Our systems, in all possible application contexts, are the technologies with the lowest payback time: 1 year on average.
WE OFFER A MERITOCRATIC CONTRACT WITH 10% OF ROYALTIES ON THE SALES ALL ACROSS EUROPE.
WE PROVIDE FOR THE FREE TRAINING COURSE AND TECHNICAL SUPPORT DURING THE ACTIVITY.
For further informations, call +393289251008.

Send applications to the following link: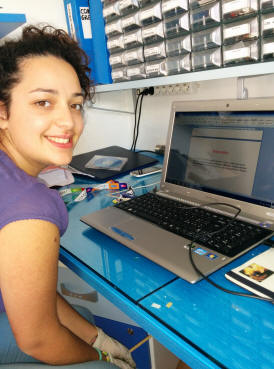 © 2017 Greentronics S.r.l.


VAT NO. IT06979131213