REPOWER KIT
PHOTOVOLTAIC STORAGE SYSTEM

FOR ENERGY AUTONOMY

"The most interesting and performing technology in the sector
of photovoltaic energy storage"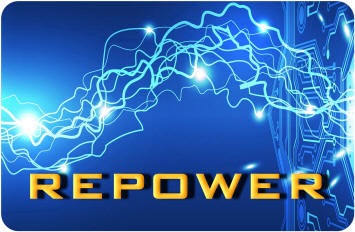 WINNER TECHNOLOGY OF SUSTAINABLE DEVELOPMENT AWARD 2018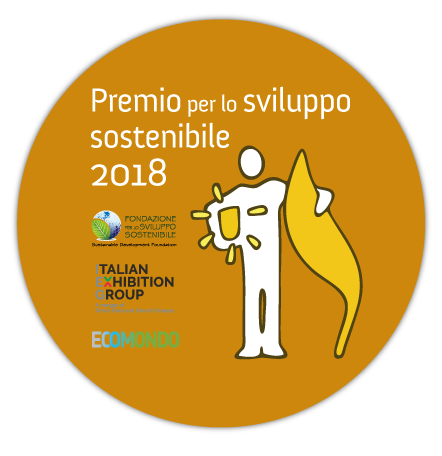 Do you want to become 100% energy independent?
Are you tired of paying bills that become increasingly expensive every month?
Do you have a new property but the connection to the mains is too expensive?
Are you sick of having to pay tolls and fixed costs on your bills?
Do your bills increase even though you have already taken energy efficiency measures?
Do your bills increase even though you've changed your energy provider?
Have you got already a PV system connected to the mains, but now, without State incentives, your income is poor?
Do you want an energy storage system but are you afraid of the price?
Do you already have a storage system but its autonomy is not enough?
Are you discouraged by the bureaucratic practices to do for a system connected to the mains?
Do you still have the desire to supply your home from a 100% renewable source?
In any case, Greentronics REPOWER KIT is the solution to your energy problem.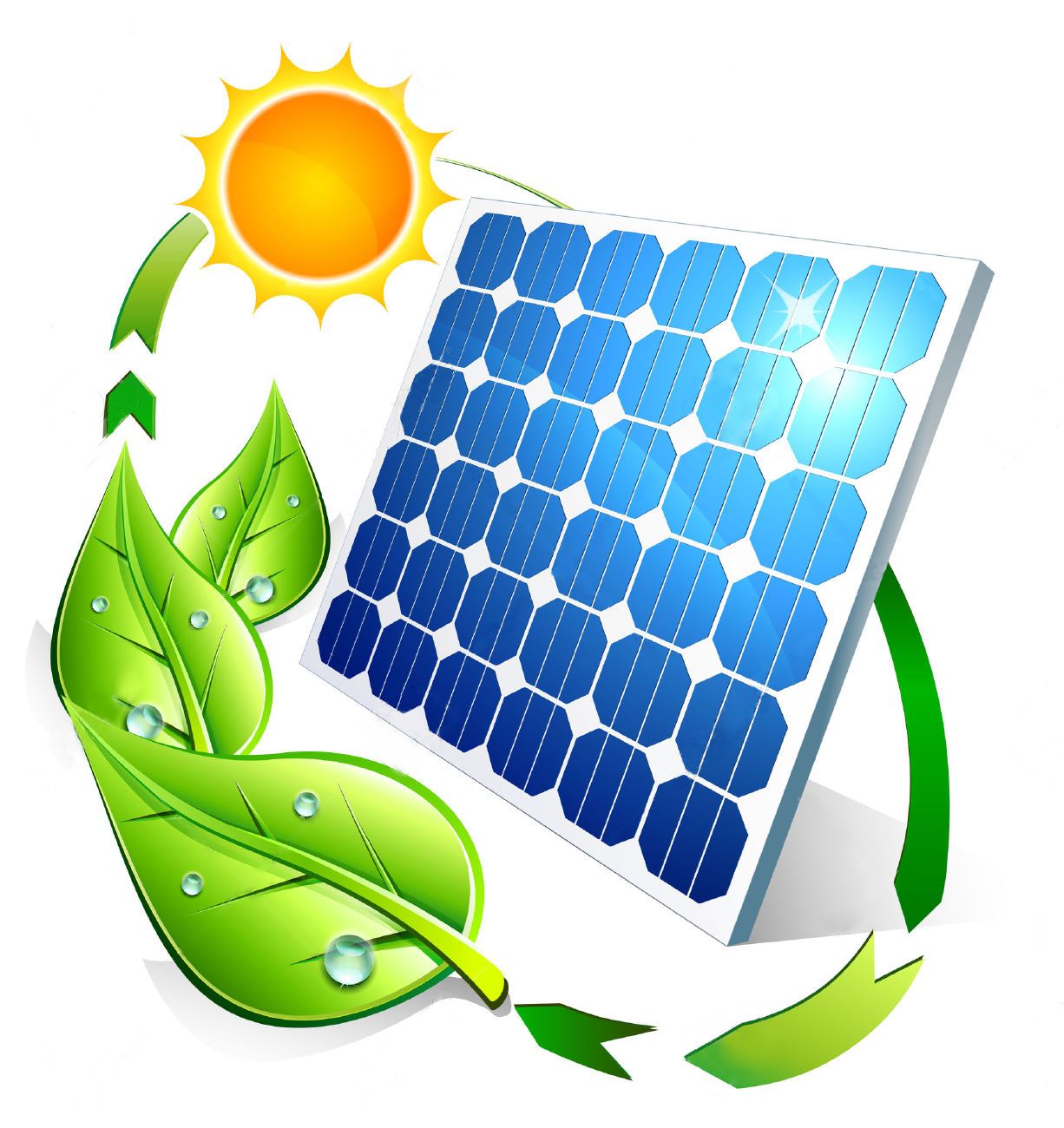 The enormous advantage of a photovoltaic storage system today is to avoid the purchase of the electrical energy from the energy provider (as the energy produced can be stored to be used especially in the evening hours, when it is really necessary), rather than producing it to sell it to the energy provider (unless it is consumed instantaneously, but only during daylight hours) at a much lower (and fluctuating) price, that is about one third of the cost of purchase.
Our innovative REPOWER system allows to realize modular photovoltaic storage systems of any size, in islanding (OFF GRID) so even without any connection with the mains, to achieve total energy independence, maximizing self-consumption and completely freeing up yourself from the bills. It is also compatible with a single-phase or 3-phase generator, with manual or automatic starting (ATS) to assist in emergency situations that may occur after several days of overcast.
It allows the use of any type of lead batteries (AGM, GEL, free acid, deep cycle, etc.), as it is equipped with an automatic desulfation function that provides to desulfate (i.e. remove the lead sulfates from the electrodes) each single battery only when it is necessary, reporting every day the batteries in optimal conditions.
The
REPOWER KIT system is modular
, therefore it is possible to realize system configuration with multiple power or anyway with minor or higher power, purchasing separately its components and assembling them properly.
Thanks to the possibility to use very cheap batteries such as common lead acid batteries, thanks to special commercial agreements signed with the best European producers of photovoltaic panels and batteries, thanks to the economies of scale that derive from the modularity of the system, thanks to our vertical commercial approach addressed directly to the customer, we have an unbeatable price for the entire system, which is just about 1000€ per kWp, including photovoltaic panels, batteries, charge regulators and concentrators. This price already refers to a sizeable storage capacity, that is, 4,3kWh for each kWp of photovoltaic power.
This results in
the lowest payback time for a photovoltaic system: about 3,5 years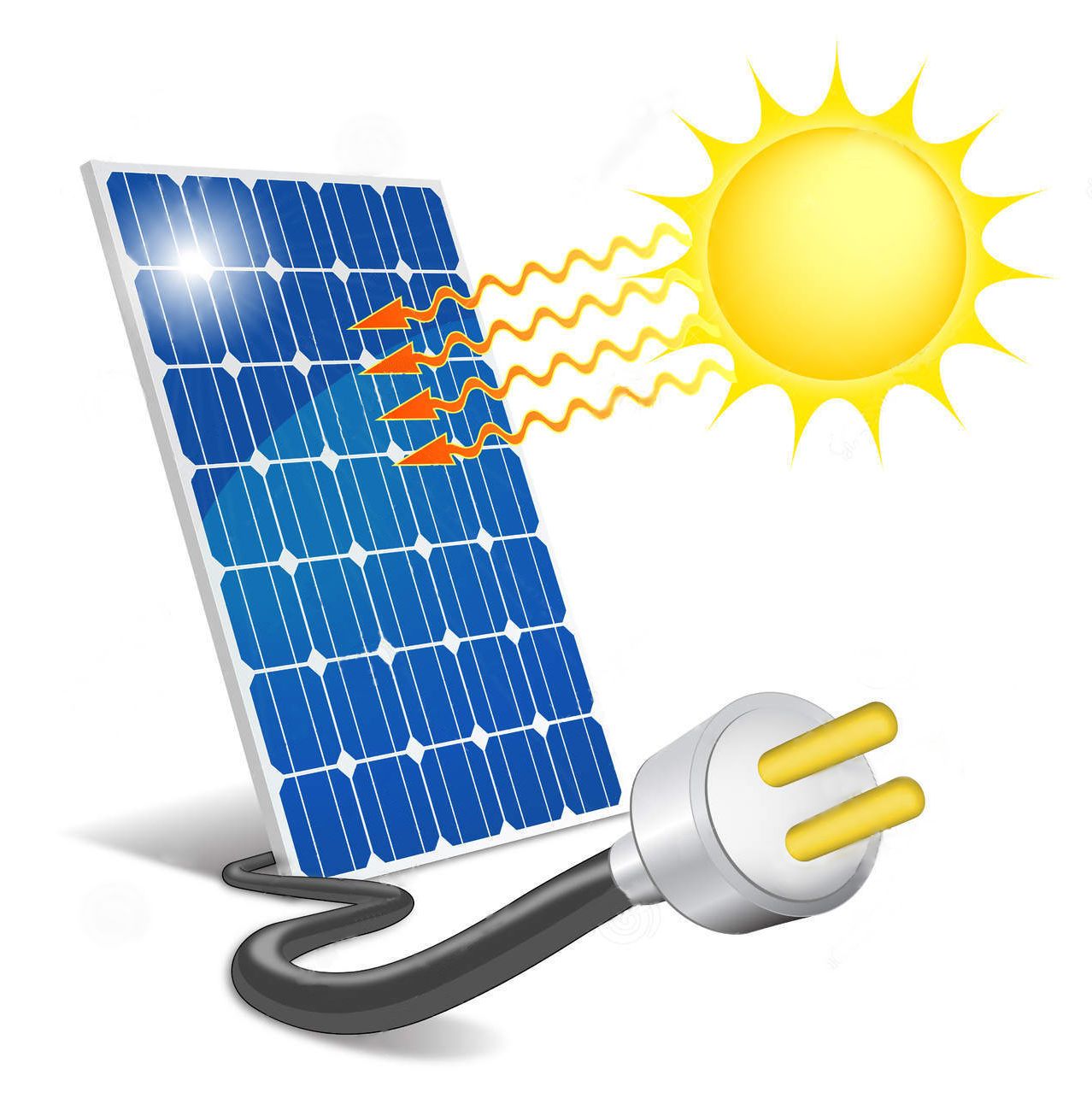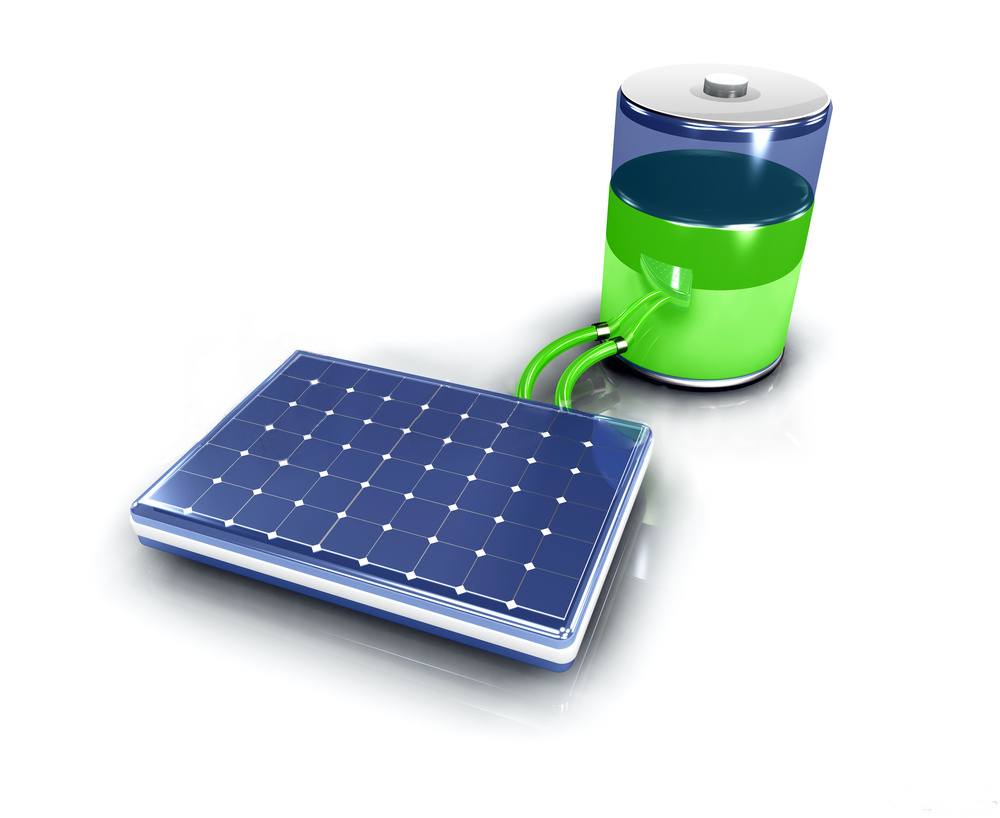 In the discharge phase in a lead battery, a chemical reaction of lead sulfate production (PbSO4) occurs, resulting in an increase in the density of the sulfuric acid electrolyte solution (H2SO4). Lead sulfate being chemically a "salt", has a tendency to "crystallize" or to compact into a solid structure of high resistance that settles on the electrodes in an almost irreversible way.
In all lead batteries, after already a year of life, especially if subjected to prolonged discharges, long periods of downtime or for use at excessively low or excessively high temperatures, the sulfate process begins to block the passage of current between the plates and then between the elements of the battery, until it gets in this way to completely inhibit both the charge and the discharge of the battery.
The modular photovoltaic storage system REPOWER KIT is based on the high-efficiency 7-stage REPOWER PVG charging controller with automatic desulphator for 12V or 24V lead batteries, controlled by microprocessor and powered by photovoltaic panel. This device autonomously recognizes, thanks to its software with automatic diagnostic algorithm, if the battery to which it is connected is in sulfate condition, and, only in this case, automatically starts its particular process of desulfation at the resonance frequency of lead sulfate crystals, disintegrating them entirely, until the battery is fully restored. At that point, the REPOWER starts the normal charging process.

The time interval for the full charging of all batteries in the system depends on the power of the photovoltaic panels connected to the system and the capacity of the batteries used. With medium-capacity batteries (60Ah) and 275Wp panels, the entire storage system is fully recharged during a sunny day.
At the end of the charge, the REPOWER KIT storage system provides, separately on each individual battery, to provide the maintenance charge necessary to compensate for the natural discharge and to block the charge at the end of this last phase, to avoid gasification and progressive depletion of the electrolyte inside the batteries.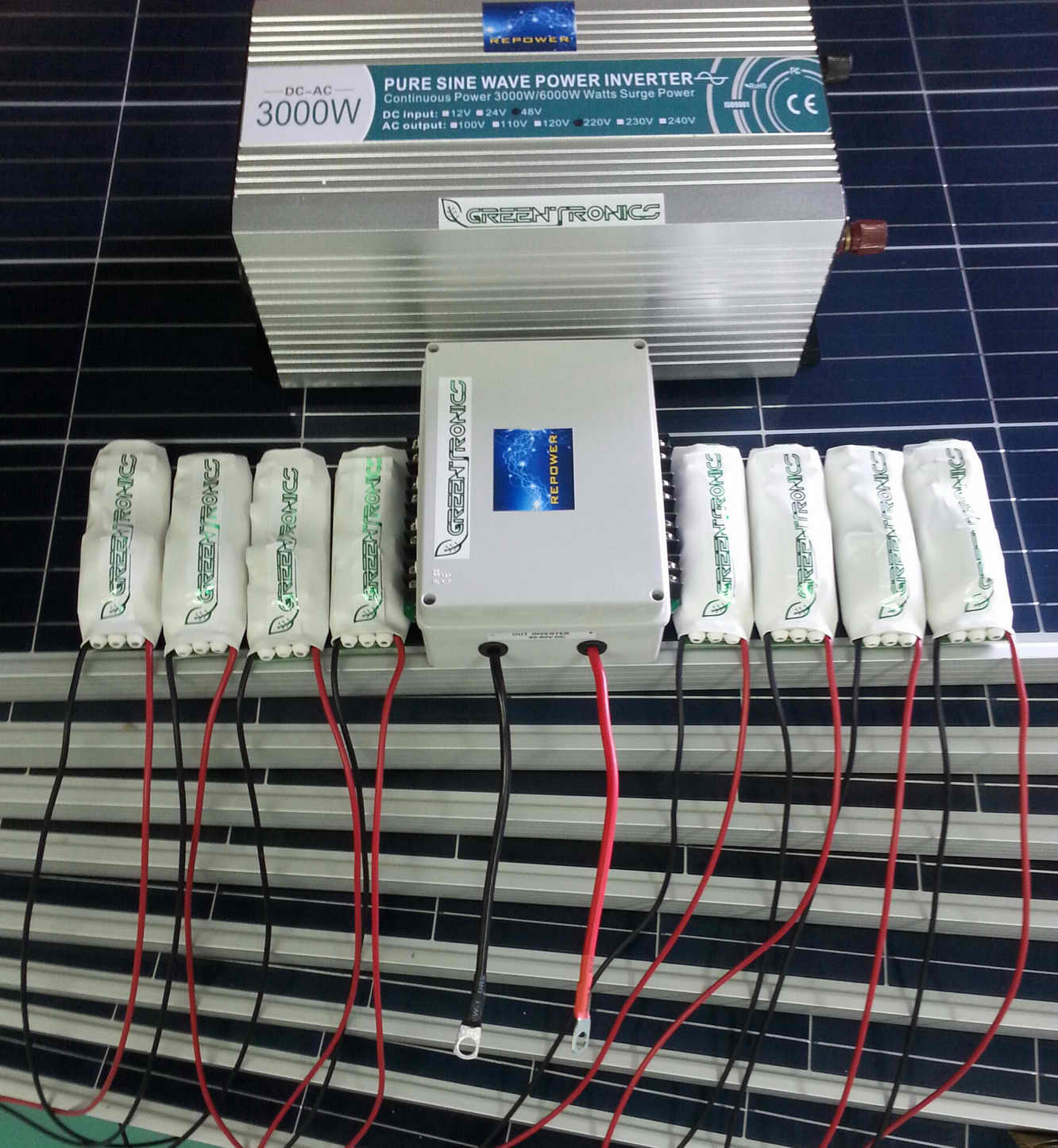 Extremely versatile and easy to install thanks to:
Extended

power range of usable photovoltaic panels

: 10W-315W

Modular system, then customizable, expandable at will, easy inspection and maintenance.


Input for photovoltaic module connections via screw terminals

Input for batteries connections via screw terminals


3 ultrabright LEDs for signaling anomalies/charge/desulfation phases for each individual battery.

Uniform battery discharge via concentrator box.

Compatibility with manual or automatic start-up generator set (ATS)

SPECIFICATIONS
Photovoltaic panel voltage type: 12V (18Vp max) - 24V (35Vp max)

Photovoltaic panel maximum power: 315W


Charge regulators conversion efficiency: 95%


7 steps charge profile


Electronic overload protection


Electronic short-circuit protection


Electronic protection against lightning surges


Ultraluminous charge, desulphation, and LED battery status indicators for each individual battery

Maximum charging current for each regulator : 10A


Degree of protection: IP 44 and conformal coating on circuit board to prevent oxidation


Capacity range of chargeable batteries: 6Ah - 120Ah


Compatible battery types: Lead, Lead gel, AGM.


No.of batteries that can be connected to a single concentrator box: 8

Concentrators Output Connection Mode: Parallel

Type of inverter: pure sine wave

Output frequency of the inverter: 50Hz ± 1Hz

Inverter efficiency: 94%

THD inverter: <3%


Inverter protections:

output

short circuit, overload, overtemperature, surges,

low

battery

charge level.


Inverter input voltage range: 40-60V

Available single-phase inverter powers: 1kW, 2kW, 3kW,

4kW, 5kW, 6kW, 8kW.

Available 3-phase inverter powers: 6kW, 8kW, 15kW, 30kW. (connectable in parallel)

Certifications obtained: CE, RoHS.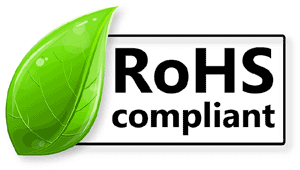 For Genitron REPOWER is the most promising and versatile technology in the market:
http://www.genitronsviluppo.com/2016/12/12/greentronics-sostenibilita-energetica-repower/
For GSE (Gestore Servizi Energetici) REPOWER it is the most interesting and performing technology in the field of photovoltaic energy storage:
www.greentronics.it/REPOWER-RecensioneGSE.pdf
100% POSITIVE FEEDBACKS

⋆⋆⋆⋆⋆

ON


TECHNICAL SUPPORT IN 24 HOURS !
STANDARD QUOTES INCLUDING INSTALLATION FOR SINGLE PHASE PLANTS:
To request custom quotes with specific photovoltaic sizes, storage capacity and inverter power or for any technical / commercial clarification
SEND US AN EMAIL or call to the no.+39-09741871751


To request a onsite inspection from a qualified installer of ours

SEND US AN EMAIL or call to the no.+39-3289251008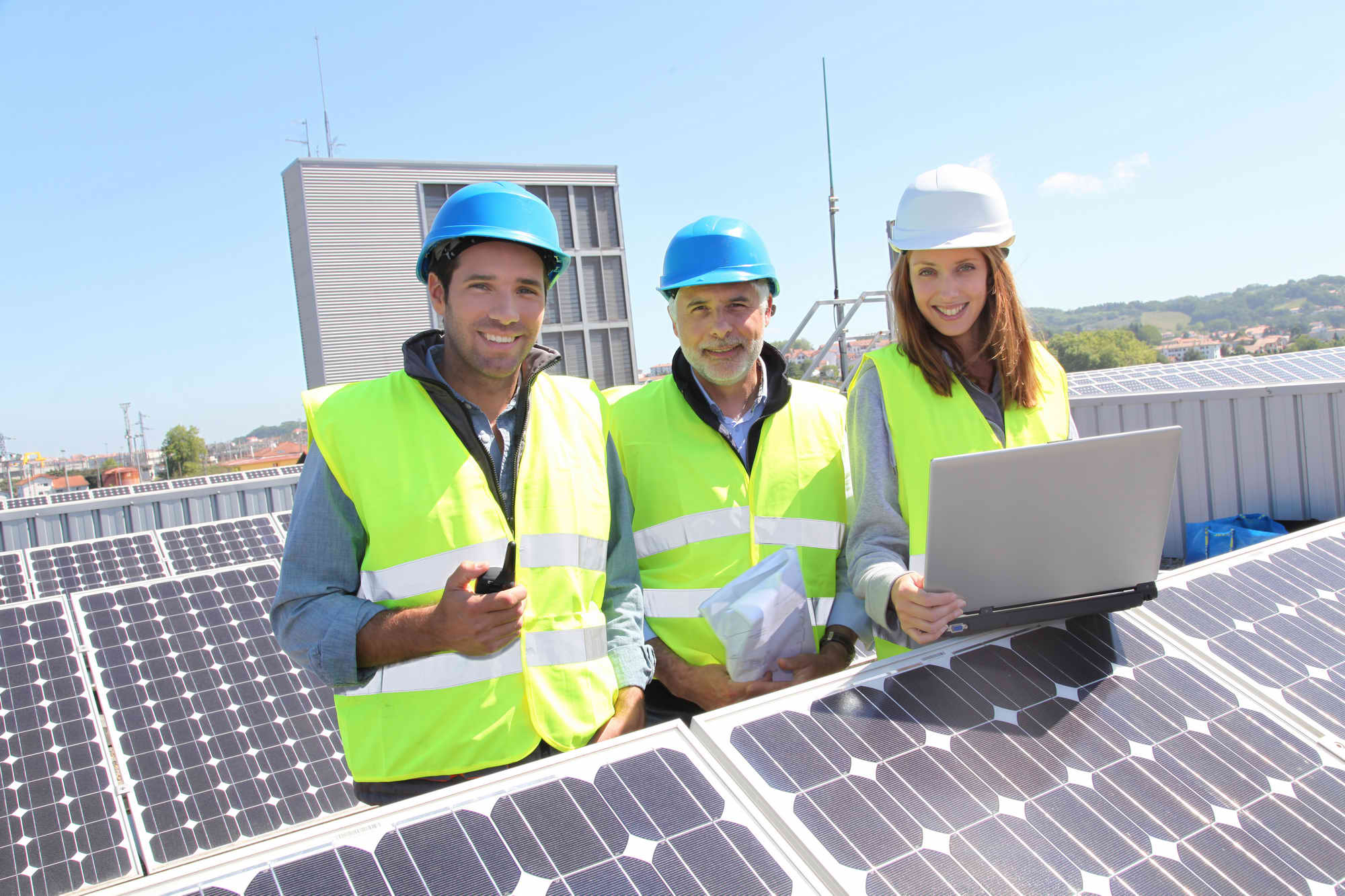 TYPICAL APPLICATIONS
HOME / RESIDENTIAL USERS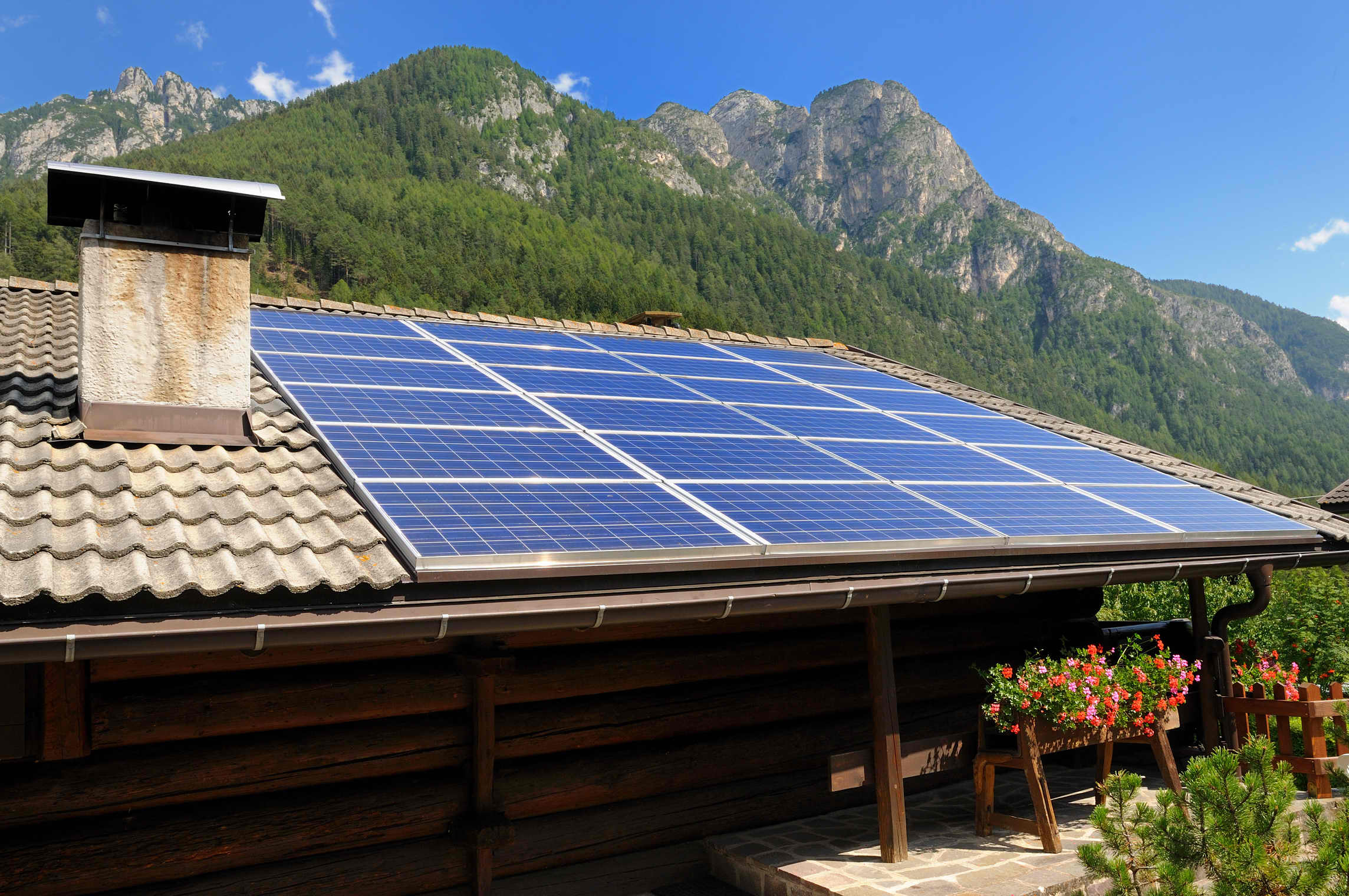 If you have an independent house with a terrace, a canopy, a flat or pitched roof or other outdoor space where you can place the photovoltaic panels, the REPOWER KIT system can make it fully autonomous energetically. By connecting the output of the inverter to the entire electrical system of the house, if you want, you will be able to do without the energy supply contract and no longer payeven the fixed costs of the bill.

CONDOMINIUMS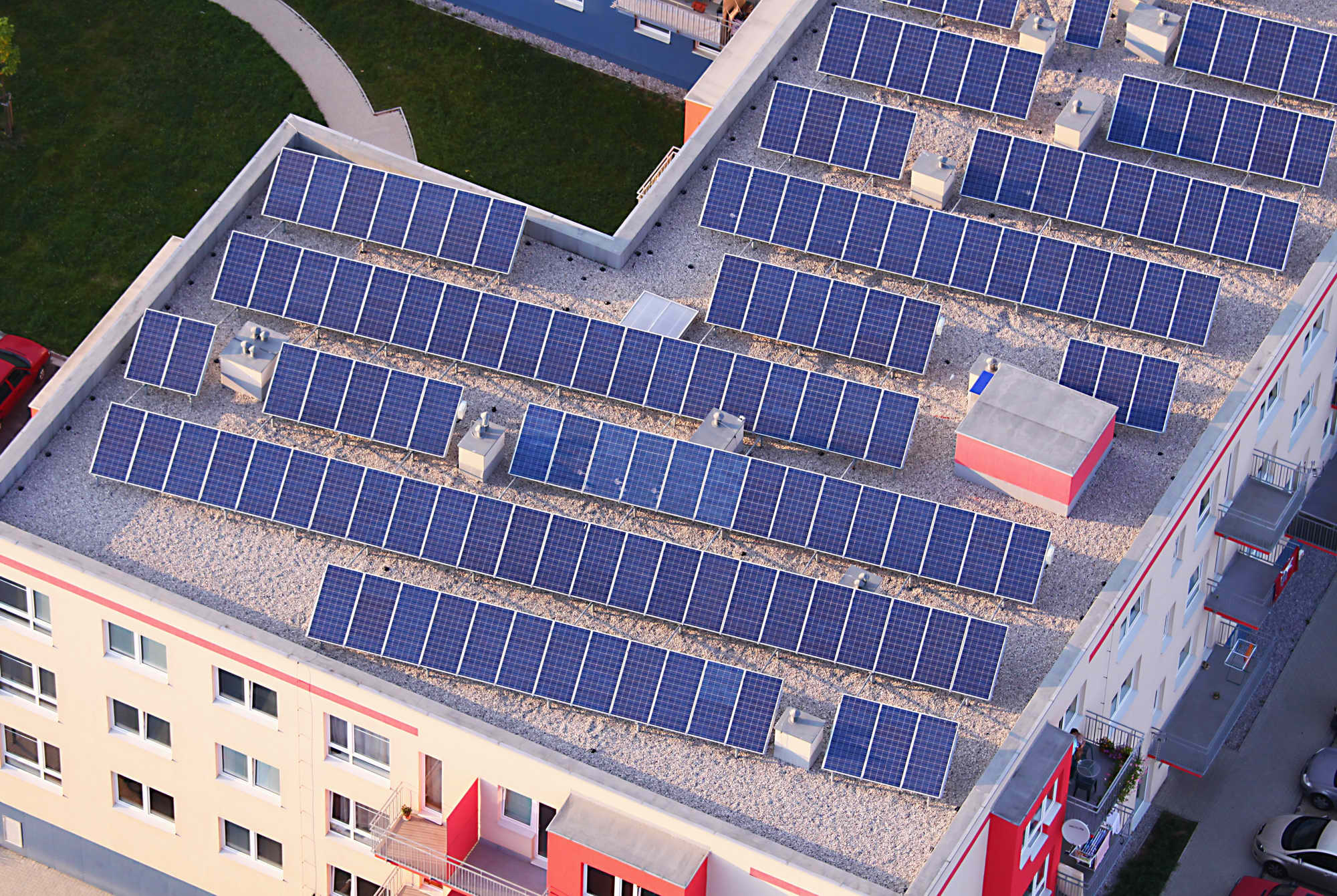 If you live in a condominium, you can install solar panels to serve individual real estate units on the common roof or on any other suitable common surface and on individual owned parts. In such cases, the assembly must, at the request of the interested parties, allocate the use of the roof and other common areas. In case the share of the roof intended for you is insufficient, that is less than 24 square meters, you can ask us for a personalized quote with photovoltaic panels from balcony or wall, especially if you have a balcony exposed to the South.

CAR PARKINGS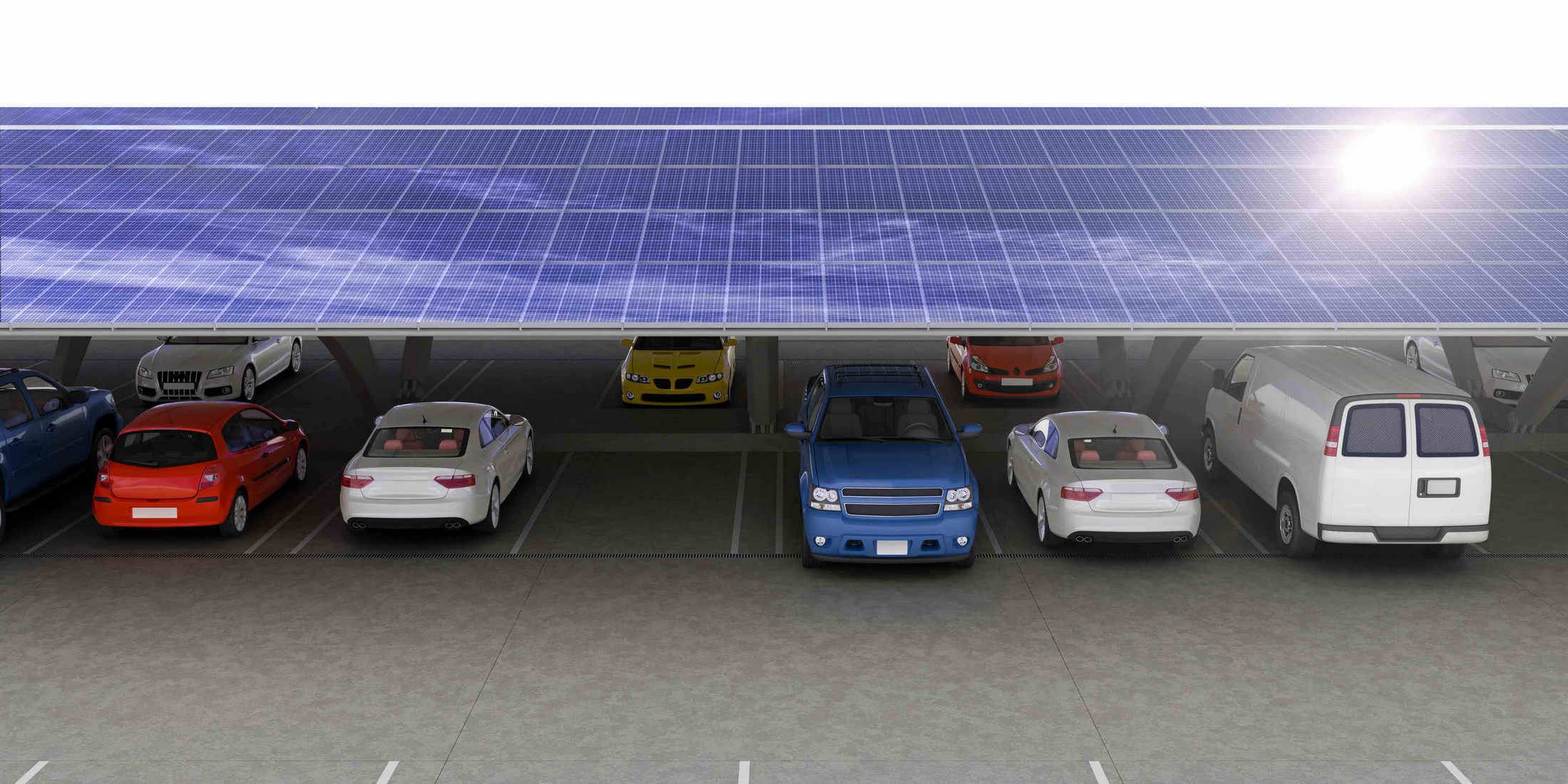 If you have a hotel, a restaurant or a supermarket with an outside parking, or more simply you want to equip your villa or condominium with a photovoltaic canopy, to power your home utilities or create attractive charging stations for electric vehicles, don't hesitate to ask us for a personalized quote.

RESORTS / ENERGY COMMUNITY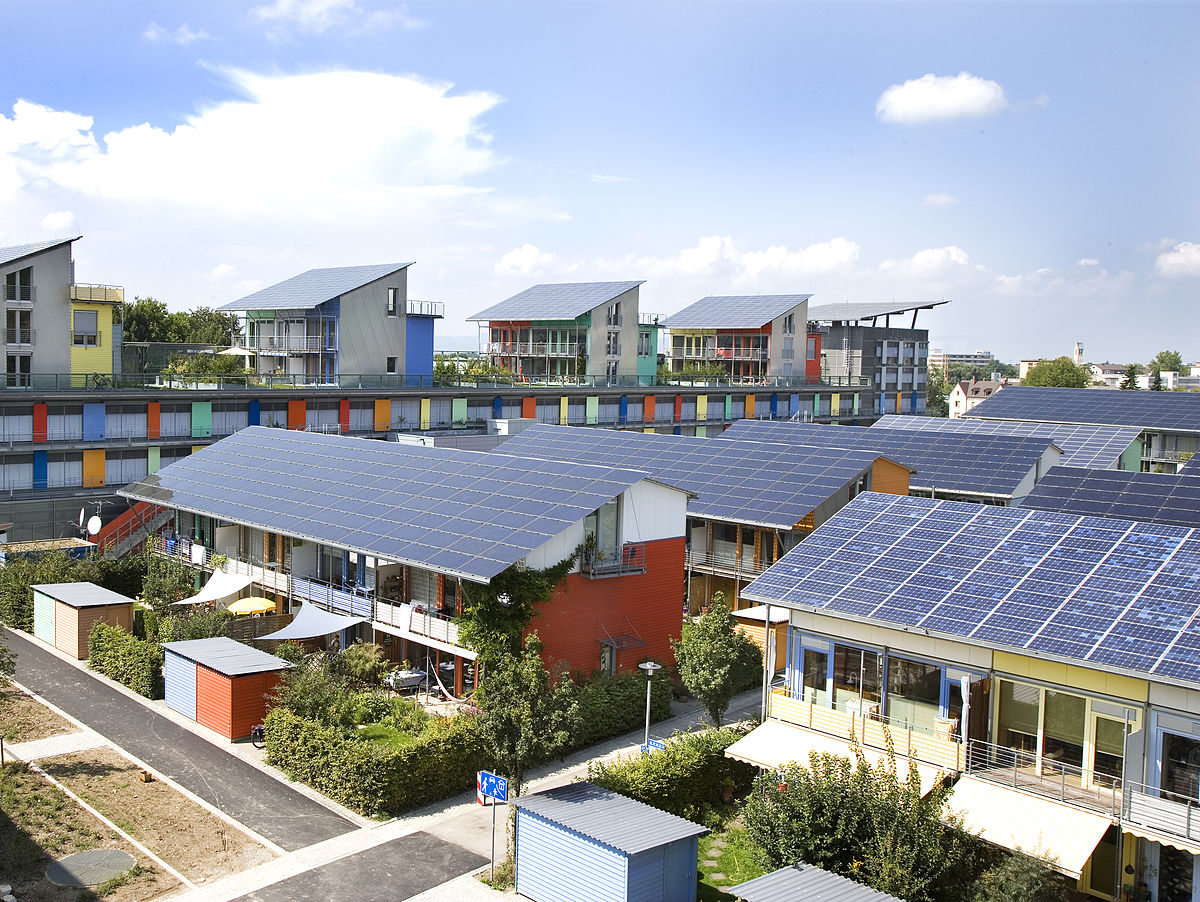 If you have a tourist village, a seaside resort, or you are about to buy a holiday home in a two-family or terraced cottage, perhaps in an area where the electricity supplier connection is too expensive, you can also install the REPOWER KIT in sharing with other nearby residents, in order to take advantage of additional solar surfaces and to take advantage of increased storage capacity. All this is always possible thanks to the modularity of our system.

INSTALLATION EXAMPLES
3kWp REPOWER PLANT - 13kWh IN POTENZA (PZ)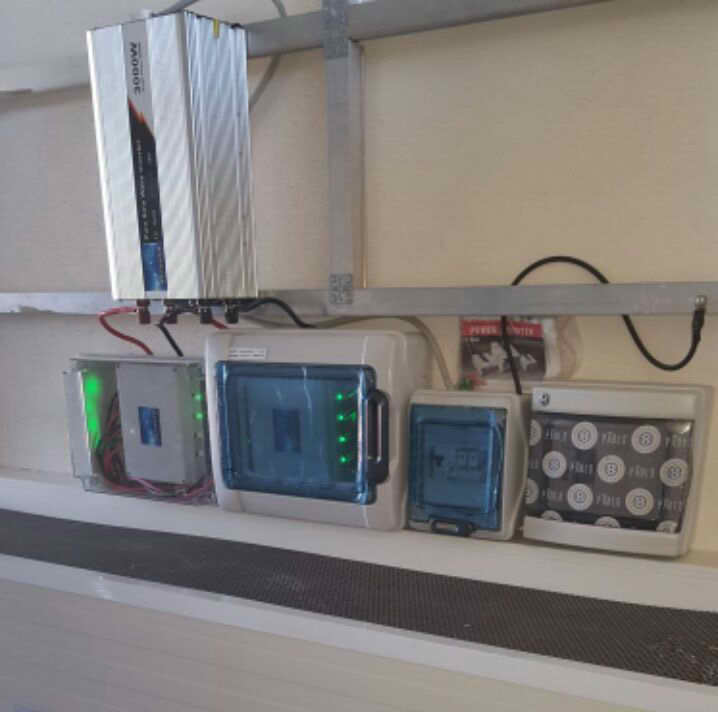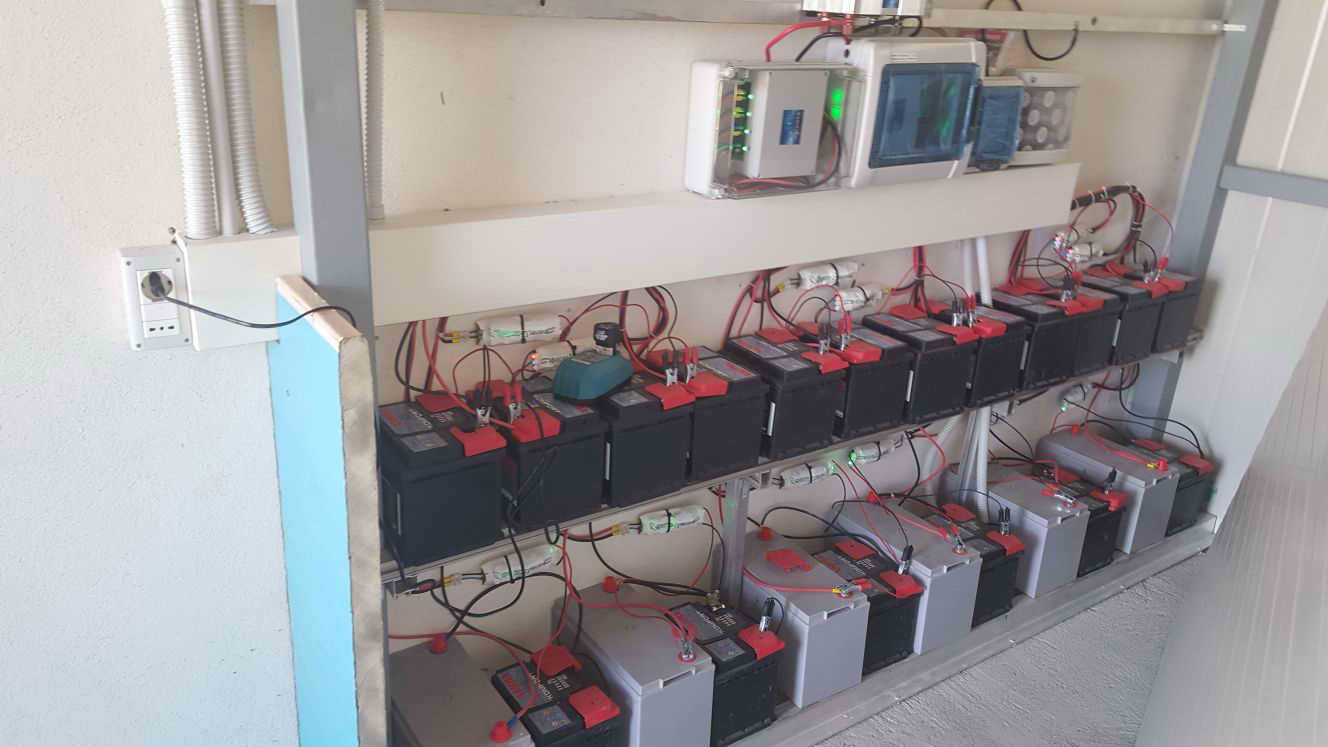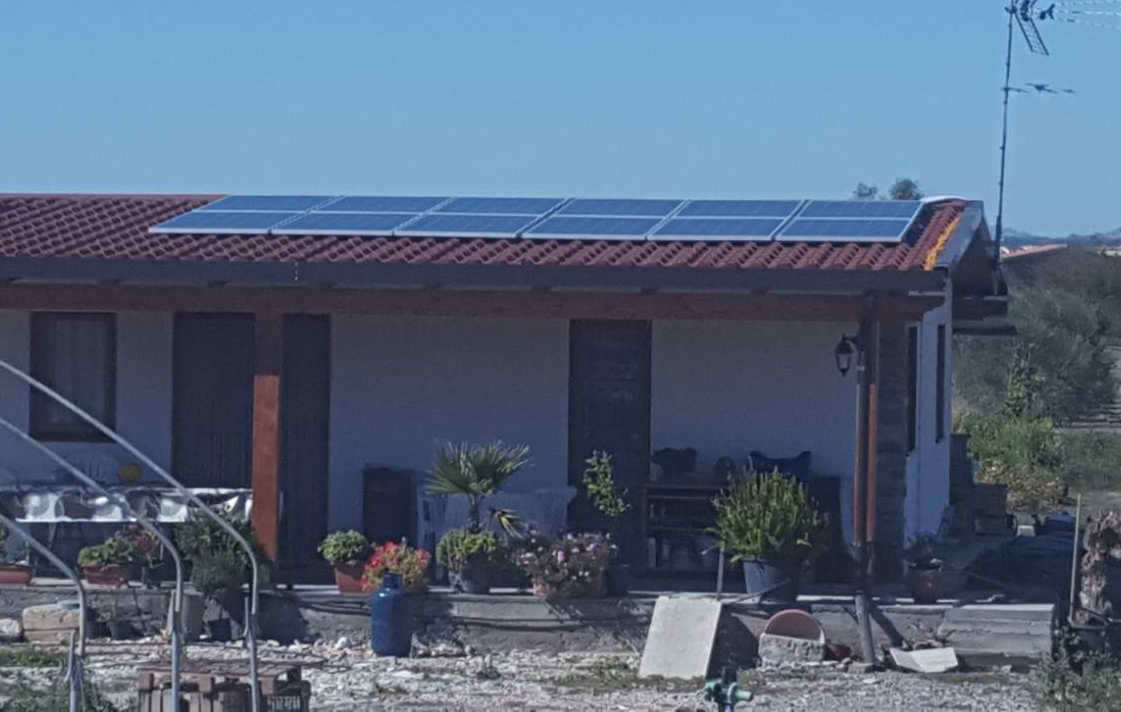 2kWp
REPOWER PLANT
- 8,4kWh IN TORREVECCHIA TEATINA (CH)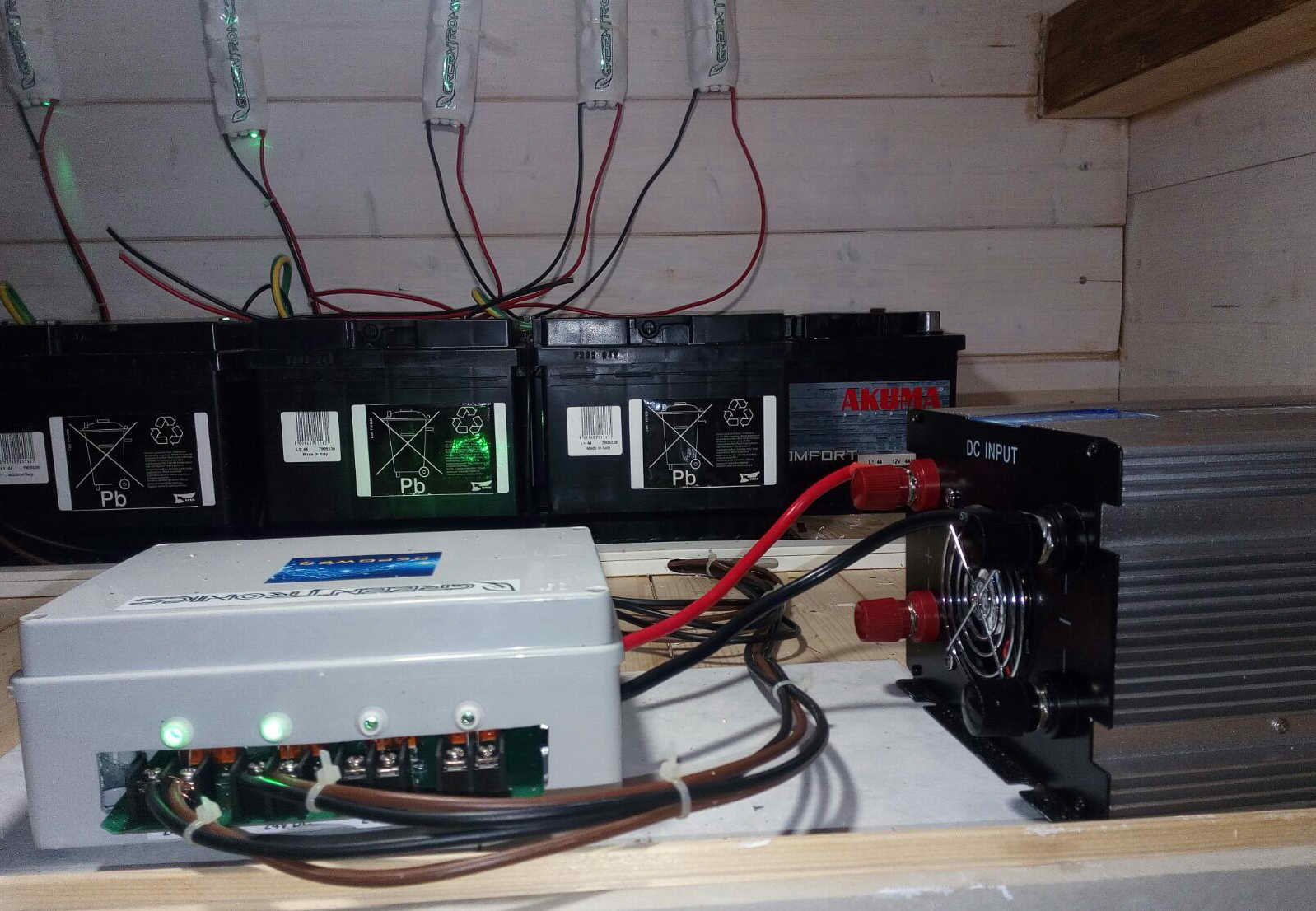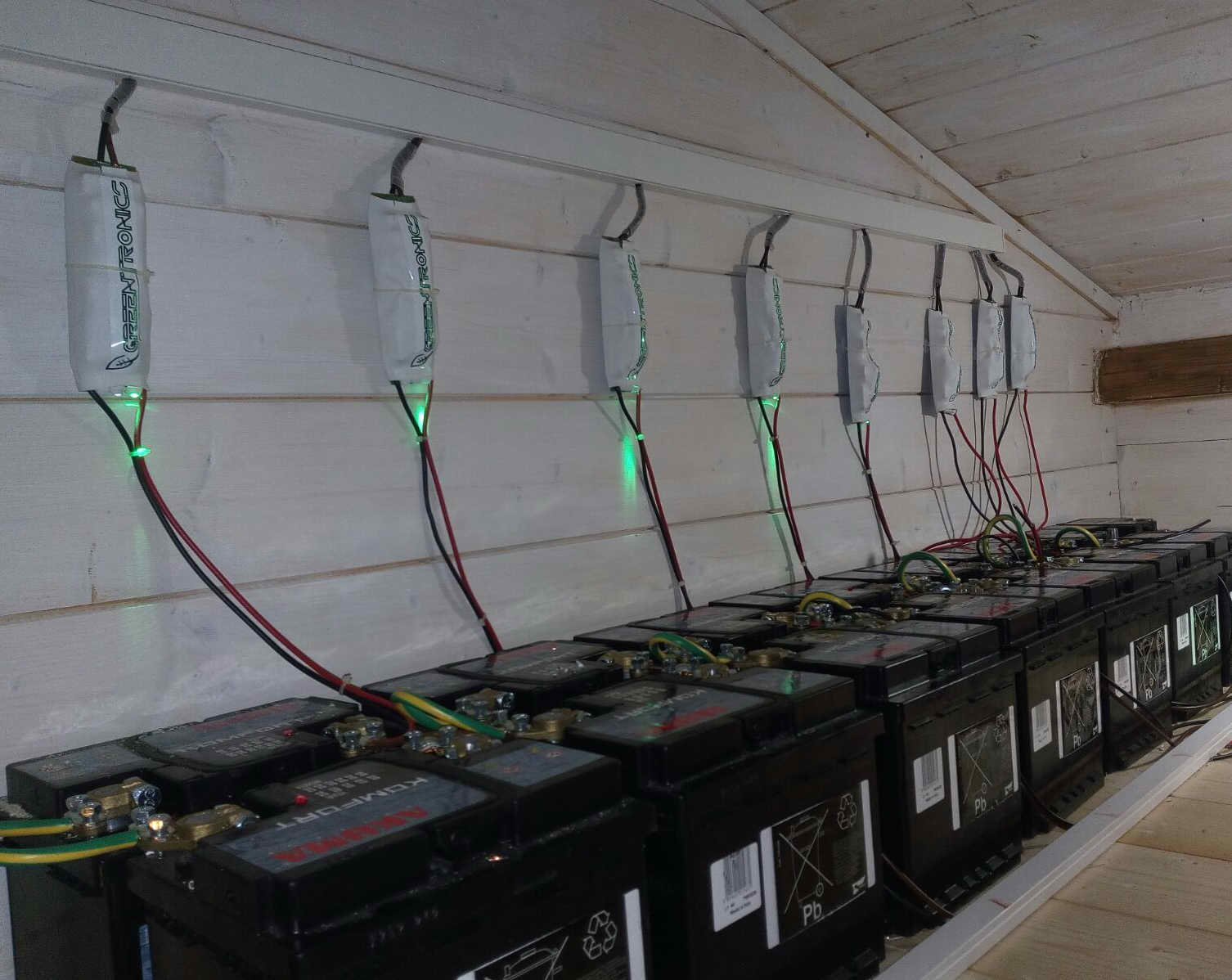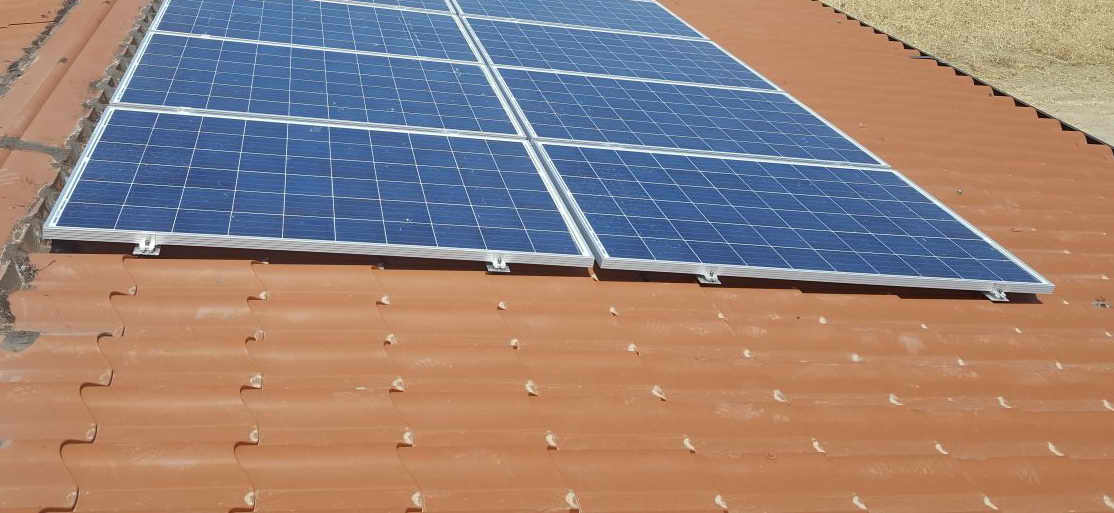 3kWp
REPOWER PLANT
- 13kWh IN CASAGIOVE (CE)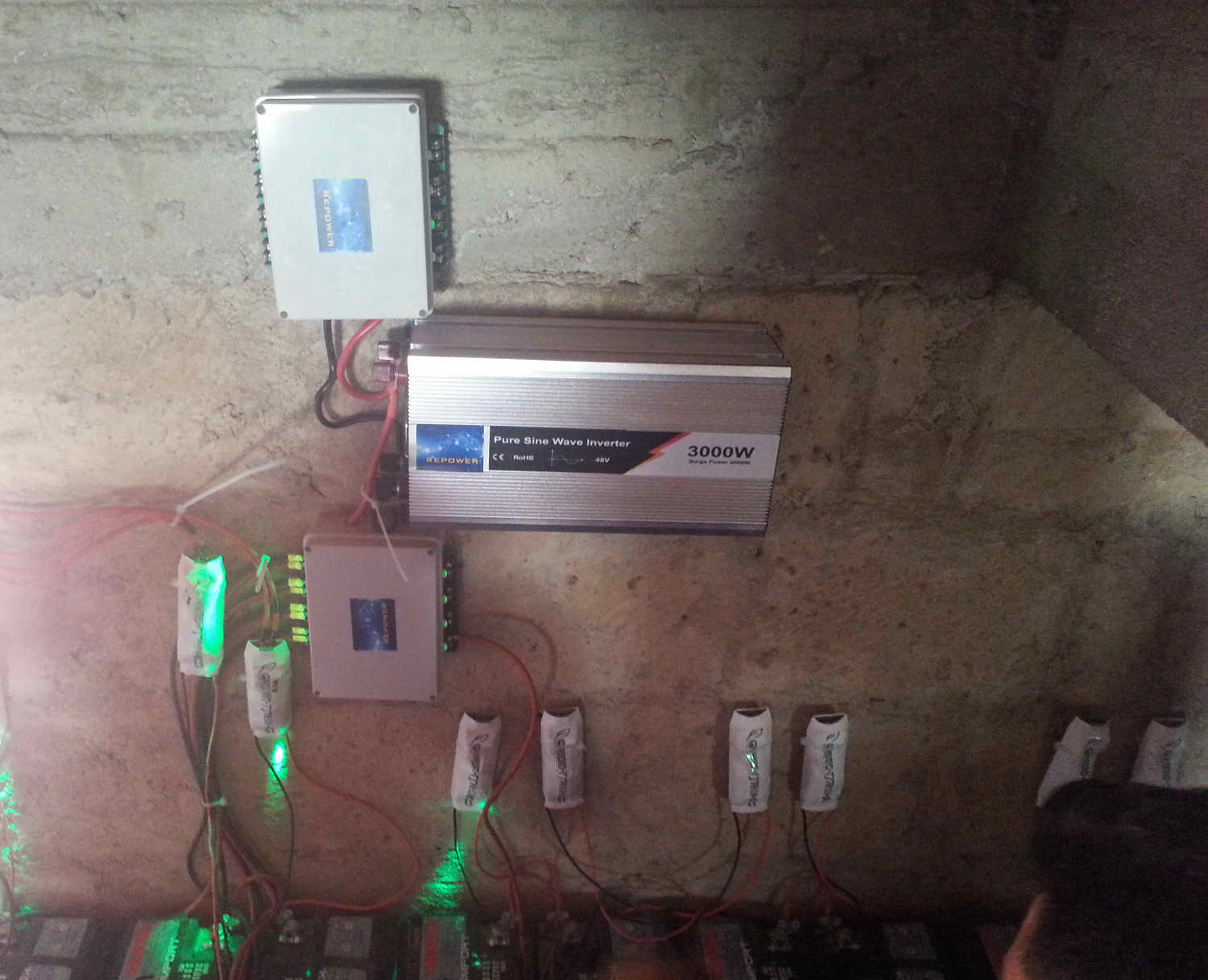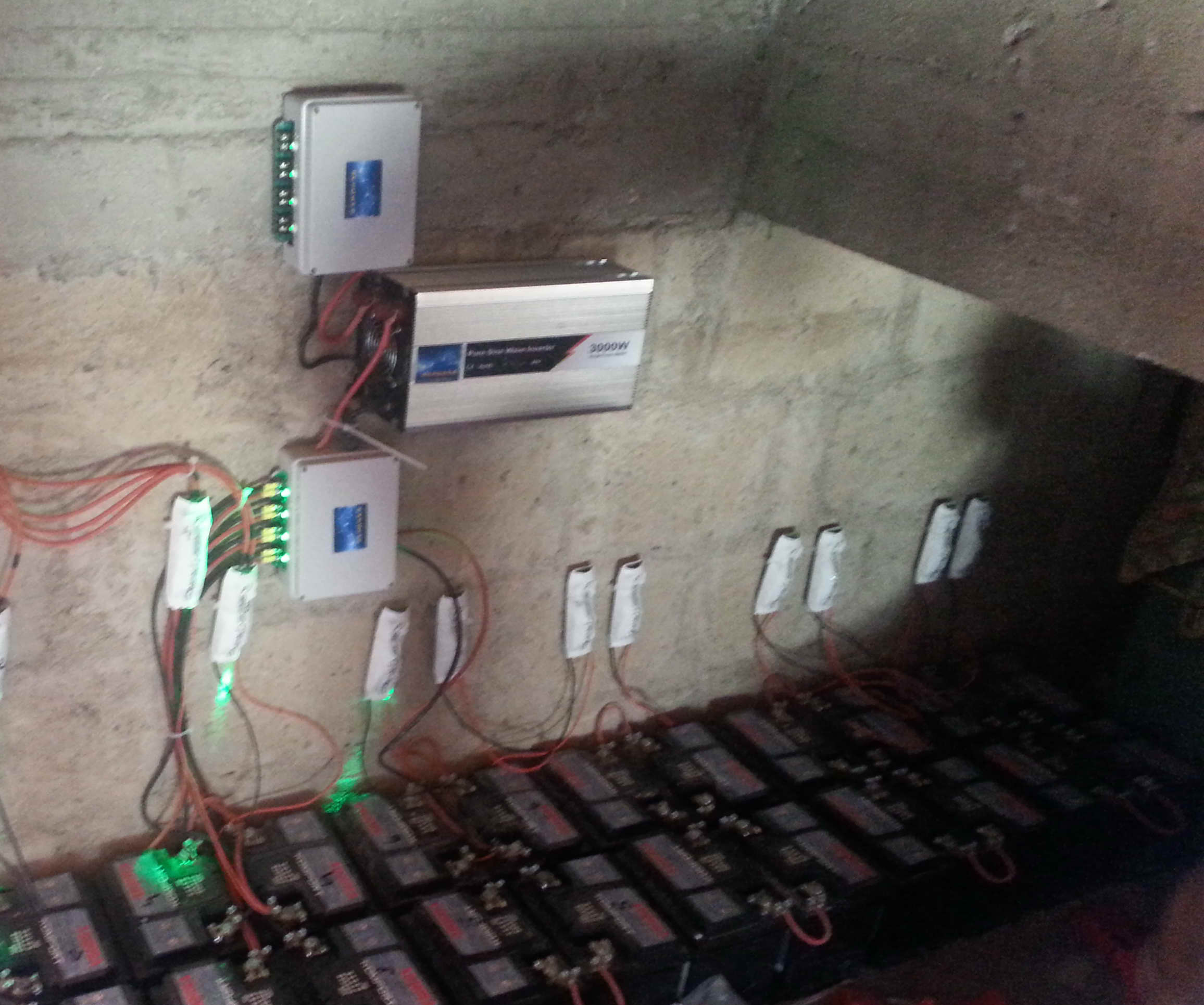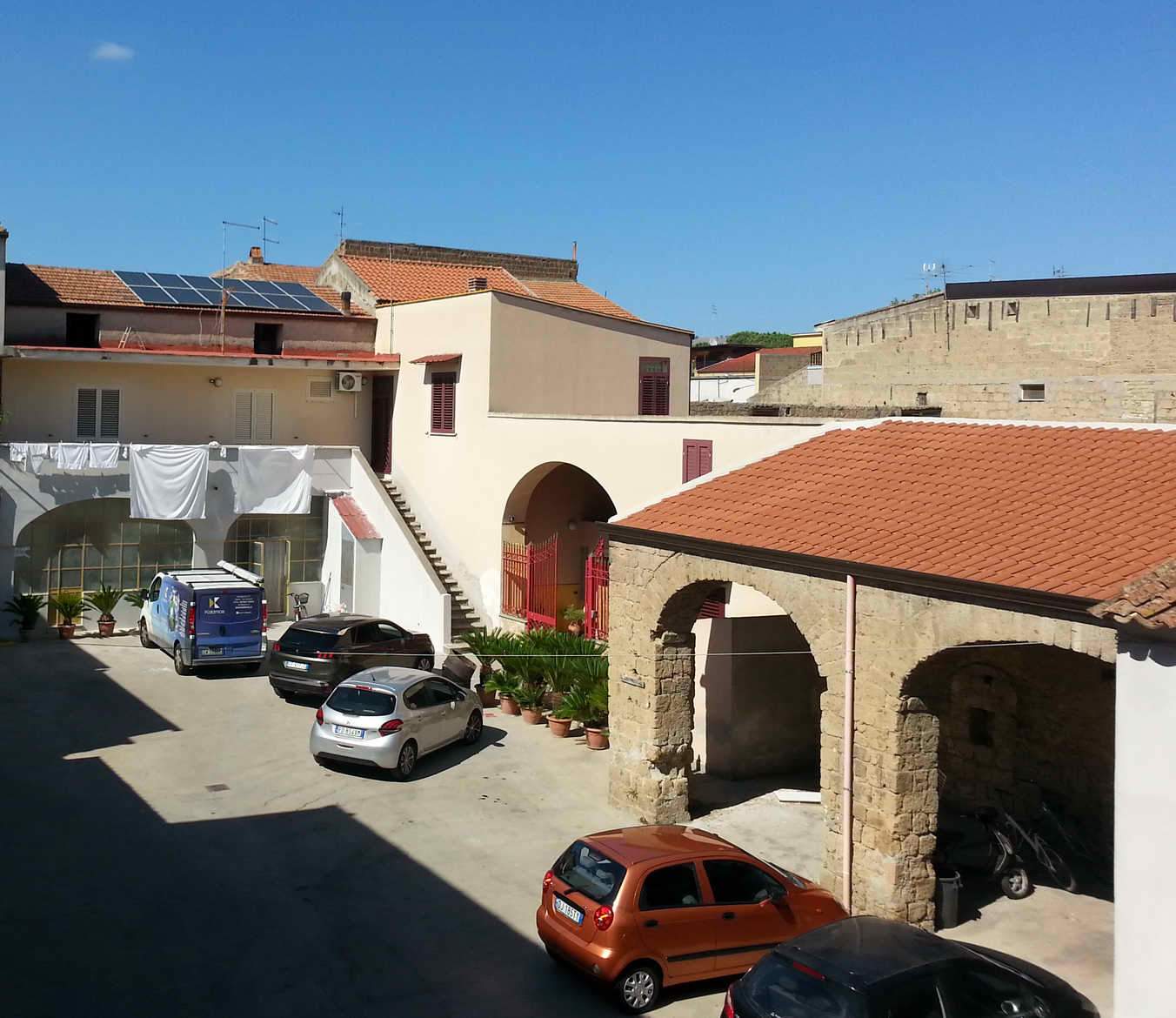 We have decided to leave the prices of the components of our REPOWER KIT storage system unchanged throughout 2019.
"The change is coming, whether you like it or not. The real Power belongs to the people"
Greta Thunberg
© 2020 Greentronics S.r.l.


VAT NO. IT06979131213