IMP GEN
ELECTRIC FENCE ENERGIZER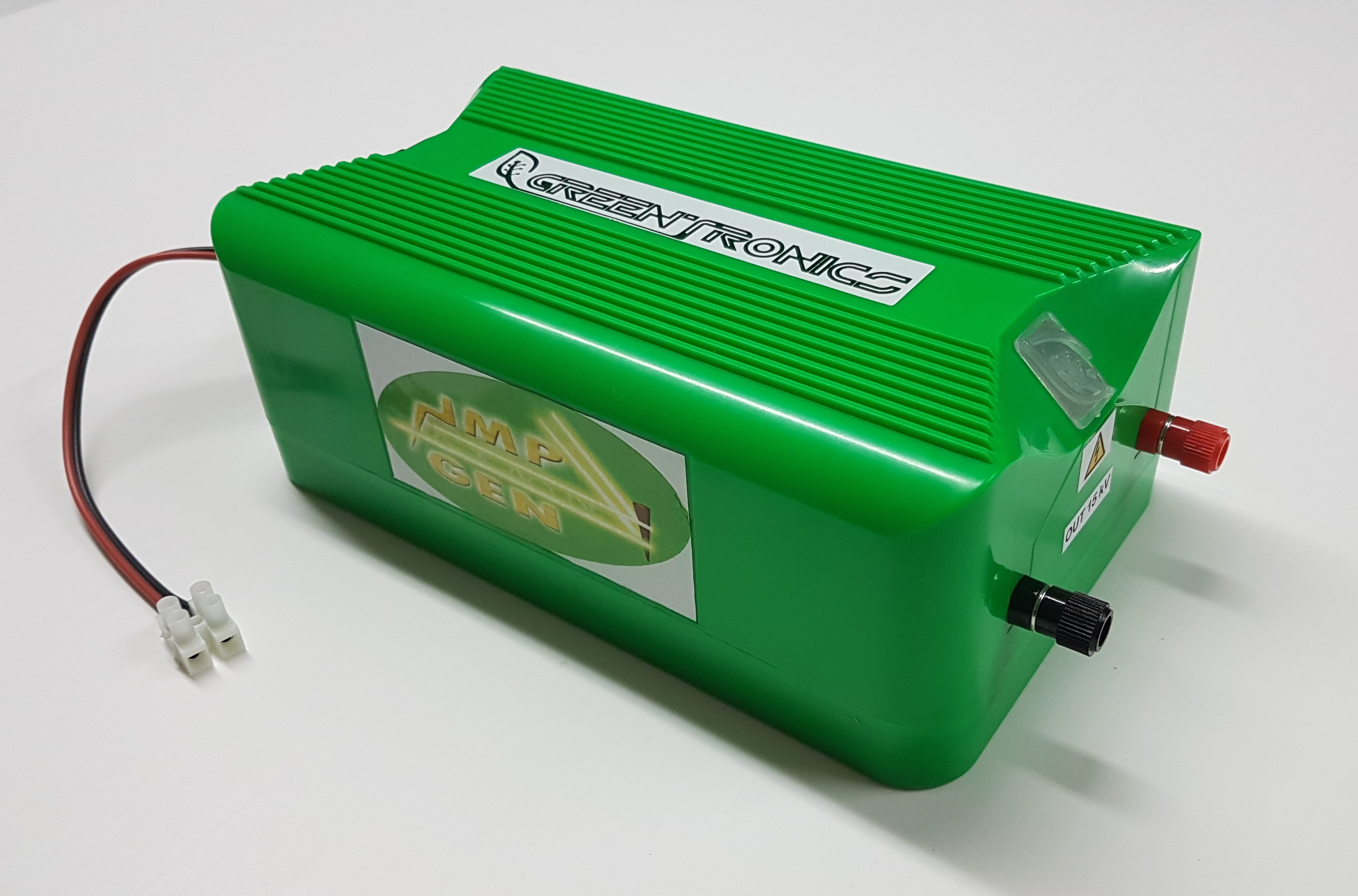 The latest generation electronic fence electrifier, with sufficient power to be universally used in all major sectors of application:
Electrified fences for animal containment (dogs, horses, donkeys, sheep, goats, ostriches, oches, hens, etc.).
Protection of gardens and lands from wild animal infestations (wild boars, foxes, faines, etc.).
Extremely versatile and easy to install thanks to:
Universal tightening screw terminal block input for connection to any type of battery (traditional 9V dry batteries, but also to the 12V rechargeable lead batteries of cars) or 230Vac/12Vdc adapter power supply.
Panel terminal block screwed for a quick and easy connection to the wire of the fence.
Rocker switch and ultrabright LED signaling high voltage presence.
The best performing, versatile and cheap on the market.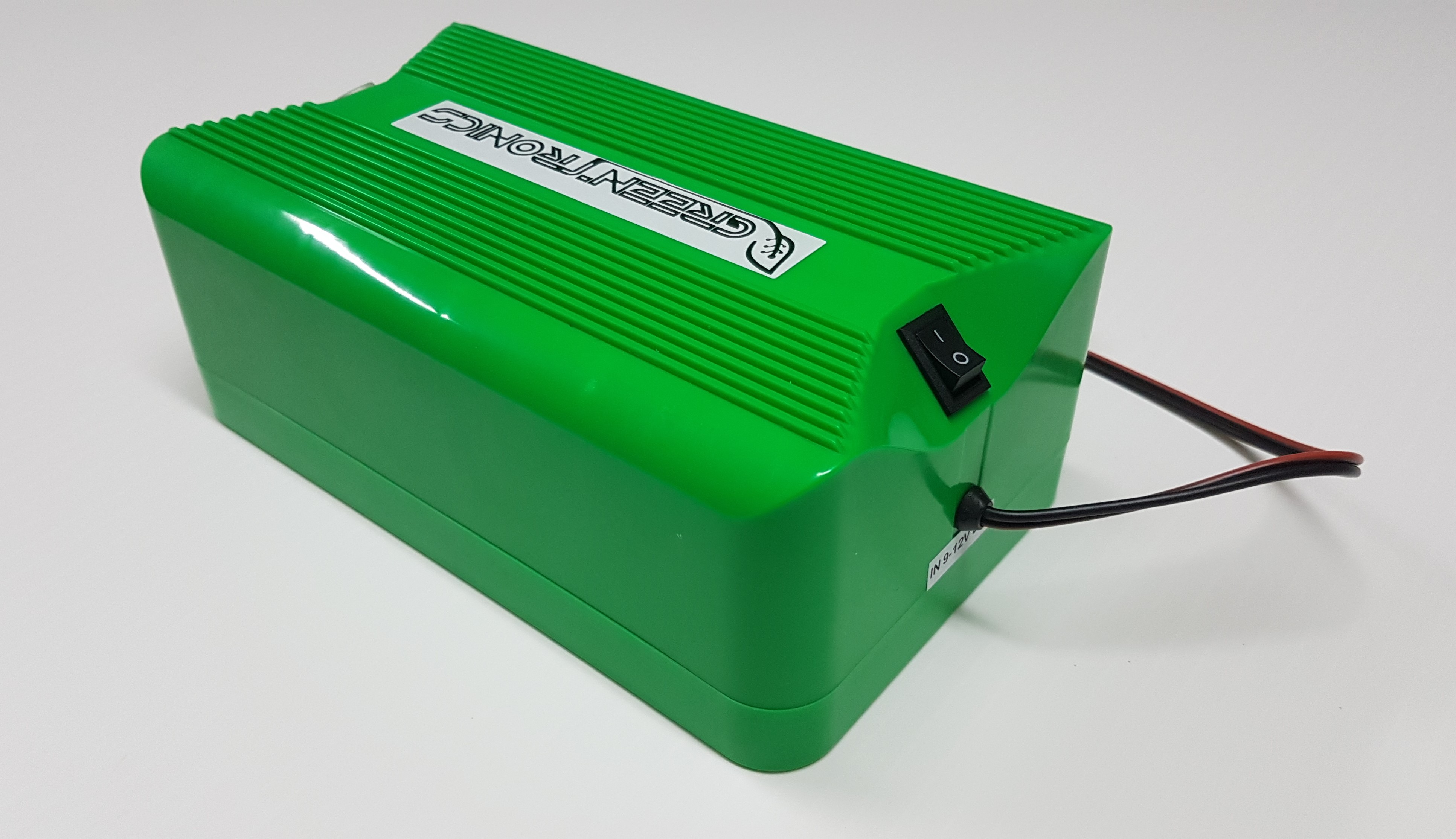 TECHNICAL FEATURES
Input voltage range : 9-12V with battery or 230Vac with power adapter (we can provide it separately)
Maximum input current: 100mA@9Vdc - 140mA@12Vdc
Output voltage: 15kV impulsive
Output energy: 1,2J@12Vdc

Impulse frequency: 50/min
Electronic protection against accidental inversion of battery polarity

Output short circuit electronic protection

High voltage alert with ultrabright LED
Maximum fence length: 6Km
Protection degree: IP 56 + conformal coating on electronic board to prevent oxidation

Field of Application: electrified fences retaining animals (dogs, horses, donkeys, sheep, goats, ostriches, geese, chickens, etc.) and protection of gardens and lands by infestations of wild animals (wild boars, foxes, weasels, etc.)

Compatibile with 12V photovoltaic Kits (PV panel + charge regulator)

Dimensions: 155x115x75mm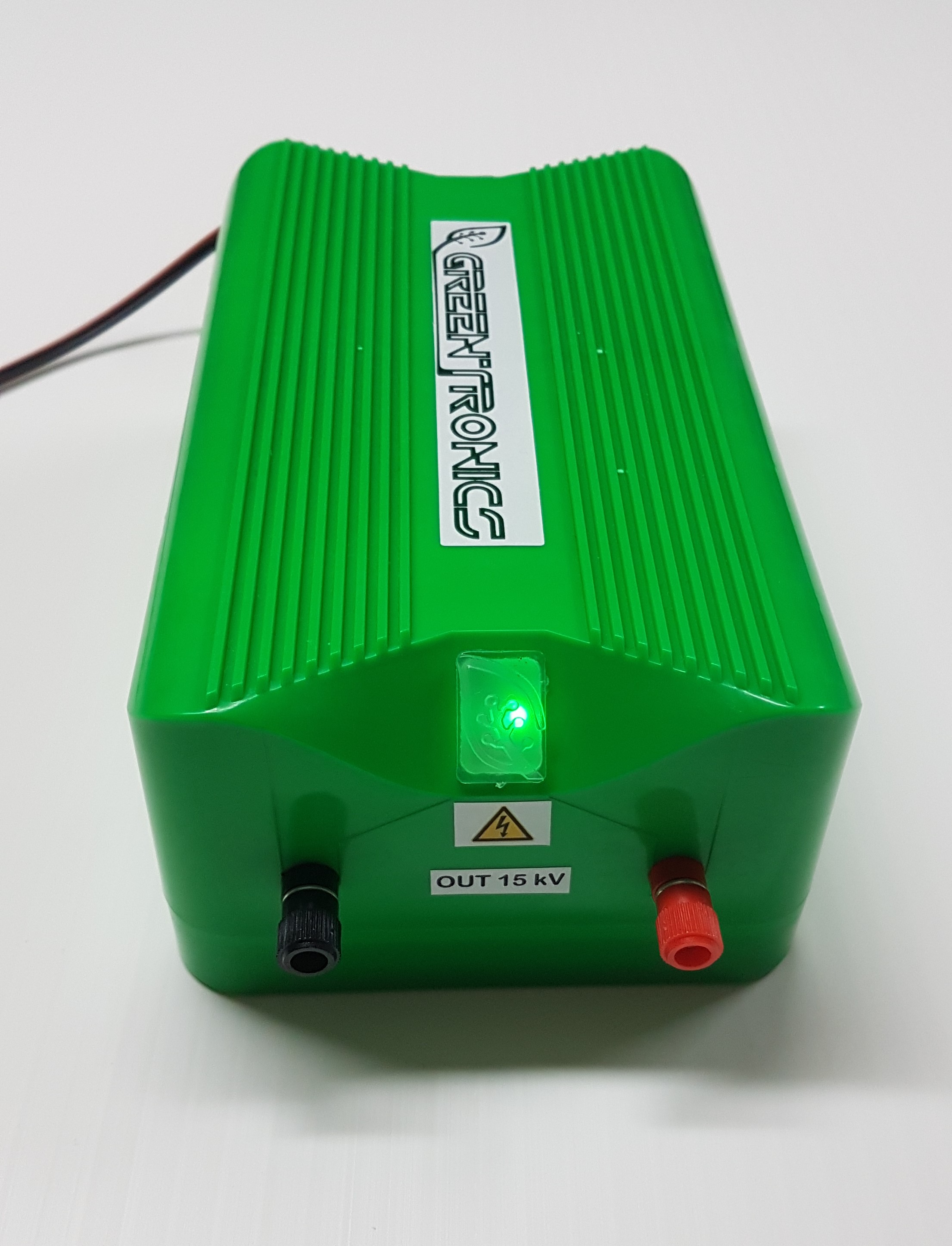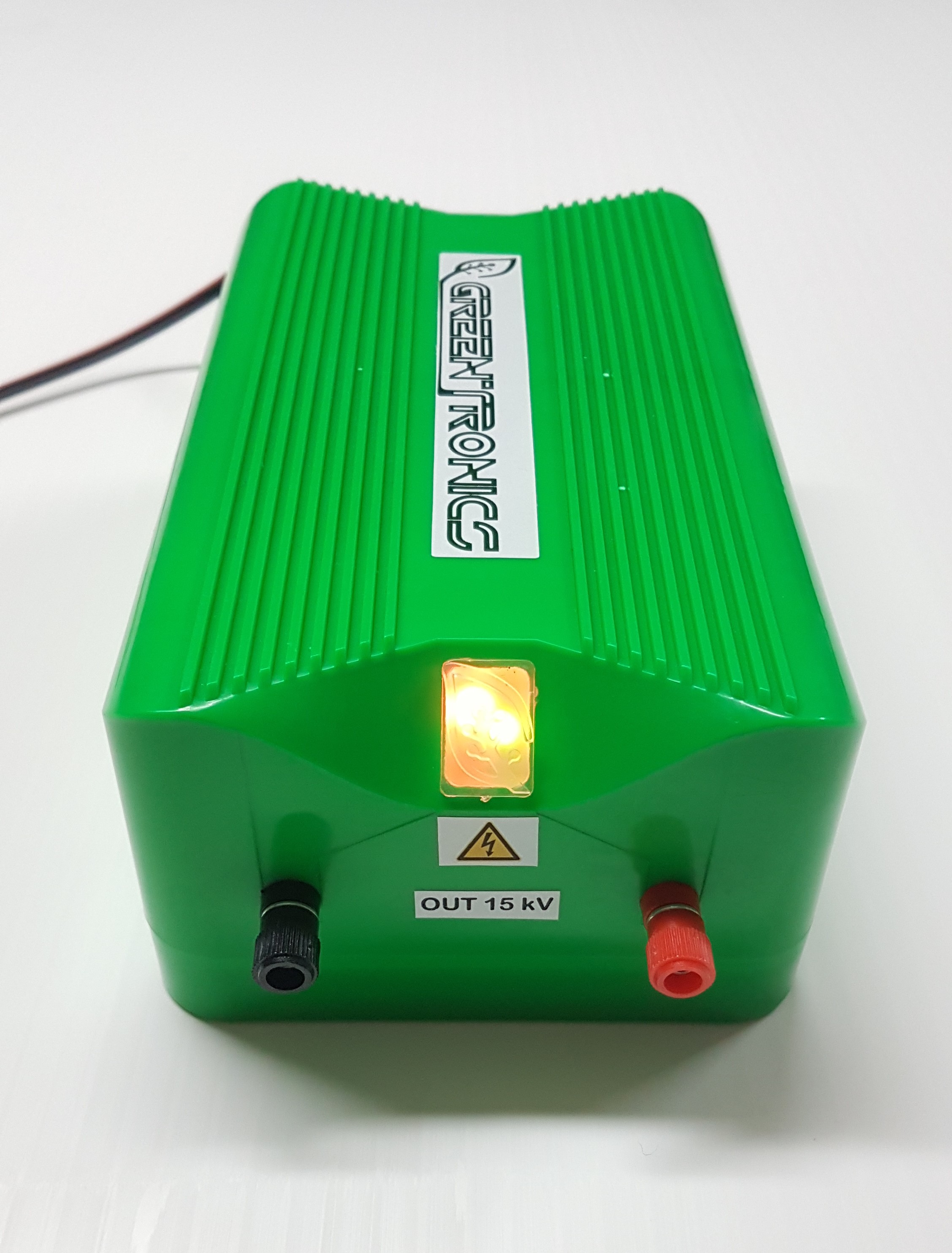 To recharge the lead batteries used with the IMP GEN fence energizer, we recommend our battery charger:
REPOWER
which also has the regeneration function of the spent 12V batteries, sulphated for prolonged discharges or long periods of downtime.

The product is designed to be used in animal enclosures, do not use as an anti theft system or for applications other than those indicated in the manual. The manufacturer denies any liability for damage to persons or properties due to improper use of the device or otherwise different from the one specified.

The use of the electric fence energizer, because of the impulsive nature of its output voltage, does not cause any harm to animals, moreover it is completely sustainable and environmentally friendly, since it solves with simplicity the problem of the protection of lands from wild animals, alternatively usually dealt with the poisoning or killing of animals such as foxes, wolves, wild boars, etc.

PURCHASE OF FENCE ENERGIZER


UNBEATABLE PRICE:

IMP GEN ELECTRIC FENCE ENERGIZER: 113€ + VAT

230V ADAPTER (STABILIZED DC POWER SUPPLY) : 8€ + VAT
YOU CAN PAY BY BANK TRANSFER OR WITH CREDIT CARD - PAYPAL

SHIPPING ALL OVER THE WORLD
To order it and/or ask for the price of the shipment to your country:


In any case, indicate in the message:

last name, first name, address, tax code (or VAT number) and delivery phone number for the forwarder!